CAREER START
Program Description

Vermont was one of eight states selected nationally by the Office of Disability Employment Policy to receive a State Alignment Grant for Improving Transition Outcomes for Youth with Disabilities Through the Use of Intermediaries. Vermont's project is entitled Career Start. This is a four-year systems-change initiative to increase positive outcomes for youth with disabilities transitioning into adulthood. As part of this project, four demonstration sites were competitively selected for Career Start sub-grants: Bennington, Randolph, Springfield, and Chittenden County.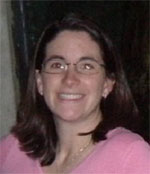 "The Career Start program introduced my students to new career opportunities."~ Heather Frugoli, Employment Transition Specialist, Milton High School
The Lake Champlain Career Start Project is the Chittenden County collaborative effort specifically working to improve transitions to employment and post secondary education options for youth with disabilities. Linking Learning to Life convenes and coordinates this collaborative of 17 local non-profit organizations, high schools and colleges that are working together to provide several program opportunities in the following areas: Career Preparation and Work-Based Experiences, Preparatory Experiences, Leadership Development, Connecting Activities.
Why is it Important?
In many instances, students with disabilities are given specific accommodations that assist them in their learning while they are in school. However, once they transition out of that environment they may lack the necessary skills to be successful. In Vermont, 90% of youth incarcerated do not have a high school diploma. Of that group, 50% require special education services. Nationally, 14% of youth with disabilities enter college compared to 53% of the general population. In Vermont, students with disabilities are not receiving adequate services that provide them with the skills they need to make a successful transition into adulthood.
Who Does it Benefit?
Students that have an identified disability between the ages of 14 – 24 are eligible to participate in a Career Start program.
For More Information
The Chittenden County Transition Resource Guide is a comprehensive source of information for special educators and students with disabilities. The guide was compiled to help navigate the many opportunities and programs in the area for students with disabilities. To download the Resource Guide, please Click Here.
If you have additional questions, please email Matthew Lynch, Career Start Coordinator at [email protected] or call (802) 951-8847. Also, for more information about the Vermont Career Start Project please visit http://www.dad.state.vt.us/dvr/CareerStart/.
LINKING LEARNING TO LIFE 52 Institute Road, Burlington, VT 05401 Ph: 802 951-8845 | Fax: 802 951-8851